Frankly speaking, if we start talking about all the greatest movies of all time, we will have to recall the name of many movies that are based on animals. In addition, most of the animal movies are in animated form. We have seen that kids can relate very well with the animal characters and that creates a deep influence on them. But maybe you are looking for a list of best-animated movies that are based on animals and as always, we are here with your solution. We have made a list of movies that will really reach to your heart and yes, it will obviously remain in your kid's hot favorite list. So don't miss out a single movie in this list for a better experience.
Best-Animated Movies on Animals:
101 Dalmatians (1961): It really sounds like a dream when you hear about 101 Dalmatians inside a house. But this Disney classic still remains one of the hot favorite of the kids all over the world. The film is about a witch and all the Dalmatians in her mansions. It's a great choice for kids of any age and even the parents.
Ratatouille (2007): You can hardly see a rodent in such a character in movies. There is nothing to deny that it is one of the best-animated animal movies of all time with lots of beautiful message. The story of the movie will also show what a true friendship is. It is a must see movie for every child as we think.
Lady and the Tramp (1955): A classic animated movie with a heart touching story of two dogs and some funny romantic sides of them. This film is regarded as one of the greatest masterpiece created by Disney. So once you see it, you can't forget the Lady, a cocker spaniel and Tramp, a mutt. Let your kids learn something about romance.
Balto (1995): This film is based on a true story from Alaska. During the mid 20's there was a sled dog team in Alaska that delivered medical supplies in the brutal wintertime. It was great struggle for them but still they used the power of smell instead of sight. This always led them to safety. This happened every year and see how they tackled all of it.
The Aristocrats (1970): If your kids love music then you should not miss out this movie. They will surely enjoy the characters as well as the story too. Obviously, the favorite character of every kid will be the Scat Cat, the bandleader. Yeah! Maybe your kids will utter a word 'How Romantic!' during the movie watching session.
Charlotte's Web (1973): It is regarded as one of the most successful movies on animals not to come out from the Disney's House of Mouse. Just see how a pig can keep the full house in such a harmony. Each and every character is very influential and yes please don't think of missing out this movie if you are seeing your kids all these movies for lessons.
Finding Nemo (2003): Yes it's a film that don't have any traditional bad characters as we say but yes there are obviously some scary moments. Yes many large creatures with sharp and big teeth. There are even some scenes that will upset your kids but yes, overall they will greatly enjoy the film. And we can't forget about Nemo, a lovely and cute character.
The Lion King (1994): The Lion King is one of the greatest hits of Disney's. It has some influence of Shakespeare's Hamlet and Richard III. It was the highest grossing film of the year it was released. If a kid once see the movie can never forget its songs and all the great characters. Though there are some fights in the movie, which are sad.
Kung Fu Panda (2008): It's a beautiful pleasurable movie that you and your kids shouldn't miss out. Just see how a kung fu fan can turn himself into a master. So the movie will teach everyone that there is no secret to greatness besides faith in yourself. Maybe it's an animated film but you will feel that you are in reality.
Ice Age (2002-2016): it is a series of movies, which started in 2002, and the last in the year 2016. It's a story about a group of mammals who are surviving in the Paleolithic Ice Age. Though there are many criticisms about the movie series that there is no attempt to make the film scientifically accurate. But still, your kids will really love the whole series.
These beautiful movies will never teach your kids to be obedient and serious but for sure, it will teach lots of moral lessons on different perspectives. Animal movies are full of entertainment so you can never miss them when going on in television. So select a film for each weekend and enjoy with whole family.
11. The Rescuers (1977-1990)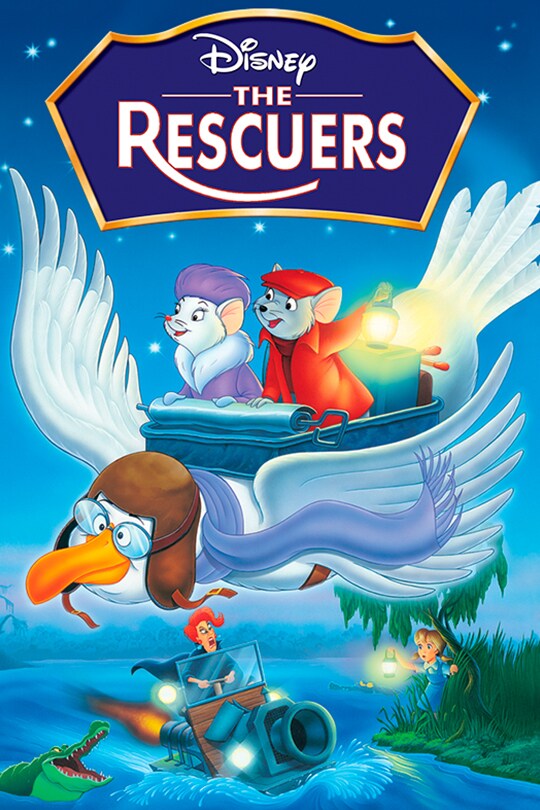 If animated action classics are a favorite pastime for you and your family, you'll surely enjoy the unfathomable exploits of The Rescuers. 
The Rescuers is an animated motion picture featuring city mice working undercover for the United Nations and setting out to help an orphan. It portrays friendly mice and a dangerous reptile clashing to rescue a helpless child.
Image Source
If The Rescuers has given you and your kids a happy time, check out The Rescuers: Down Under. It features the same mice team with an introduction to the magnificent eagle and the malevolent monitor lizard.
12. Babe (1995)
Image Source
Are you looking for a different twist on the social hierarchhttps://m.media-amazon.com/images/I/810fvQ7BL3L._RI_.jpgy of domesticated animals? If so, you should see Babe.
It tells the story of a piglet a farmer won at a country fair. Instead of becoming the main course for Christmas dinner, Babe showcases unusual talents and convinces farmer Hogget to turn him into a show pig.
Soon after, Babe discovers that he must earn his place on the farm and that other animals can also consider him family.
13. Stuart Little (1999)
Image Source
The Little household is a family of four: the parents, little boy George, and Snowbell, the family cat. George's parents have decided to adopt a fifth family member, Stuart, a delightful young mouse.
At first, George does not welcome the thought of having a new brother. Furthermore, Snowbell plots to remove Stuart from the family because he does not like a mouse to be his master.
Against all odds, Stuart courageously faces them with all the love he can give. He proves to them that he can do great things no matter how small he is.
14. Happy Feet (2006)
Image Source
Mumble is a youngling learning the ropes of living the penguin life in Antarctica. He grows up understanding that to attract a soulmate, every penguin must have a tune in their voice. However, Mumble soon realizes he has a dilemma—he is tone-deaf and can't sing a hearty, good-sounding note.
In a world where one needs tunes for acceptance, Mumble stumbles and feels he is odd and doesn't belong. As he grows into a young adult, he discovers he is good at dancing.
His colony sees his inability to sing as unbecoming. Little do they know that his dancing skills are his colony's key to better living.
15. Over the Hedge (2006)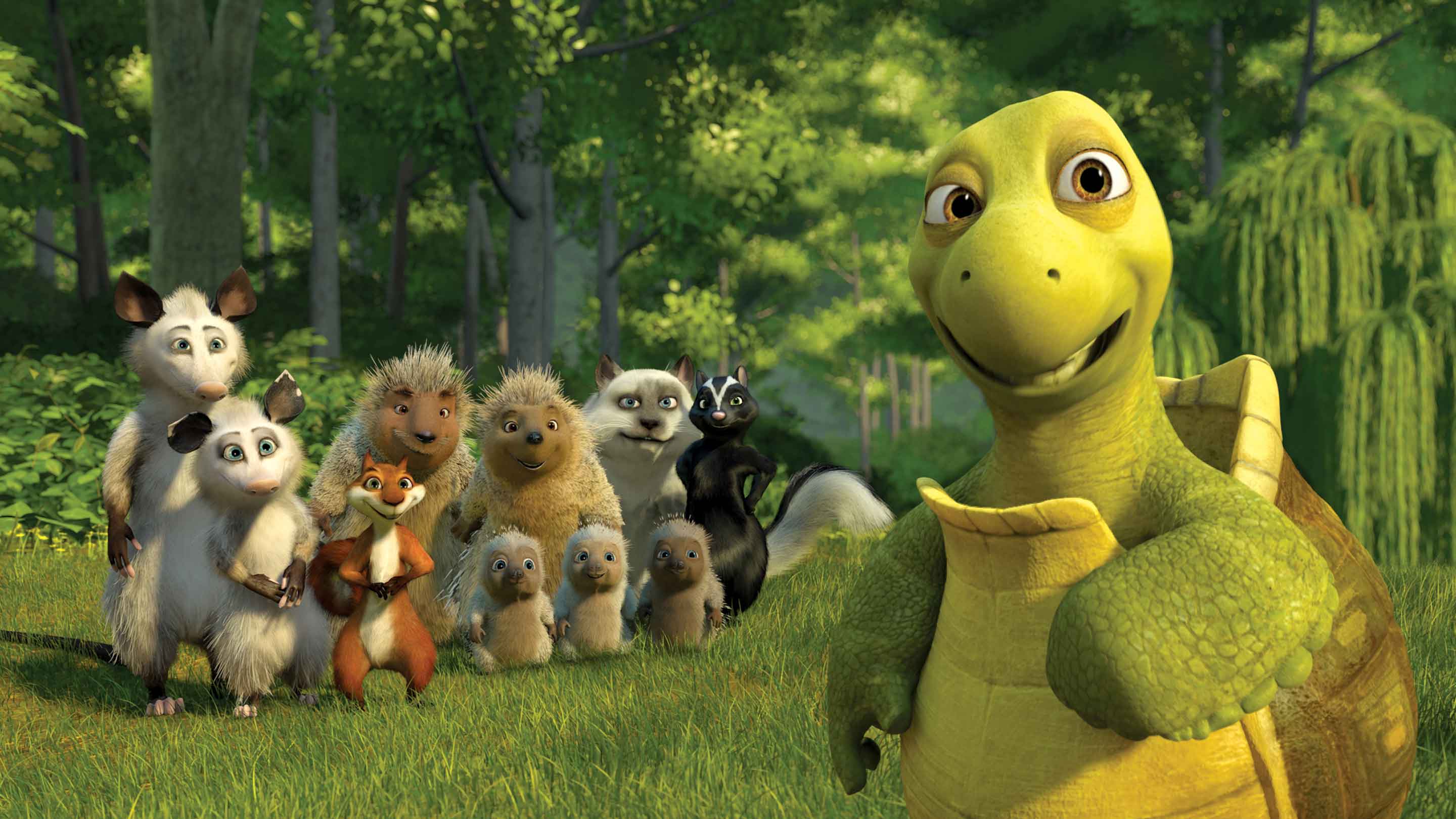 Image Source
Human habitation continues to expand at an alarming pace. We have built on landscapes and taken animals' natural habitats for our own. Over the Hedge demonstrates how the animals we treat as pests are just trying to forage to survive.
16. Legend of the Guardians: The Owls of Ga'Hoole (2010)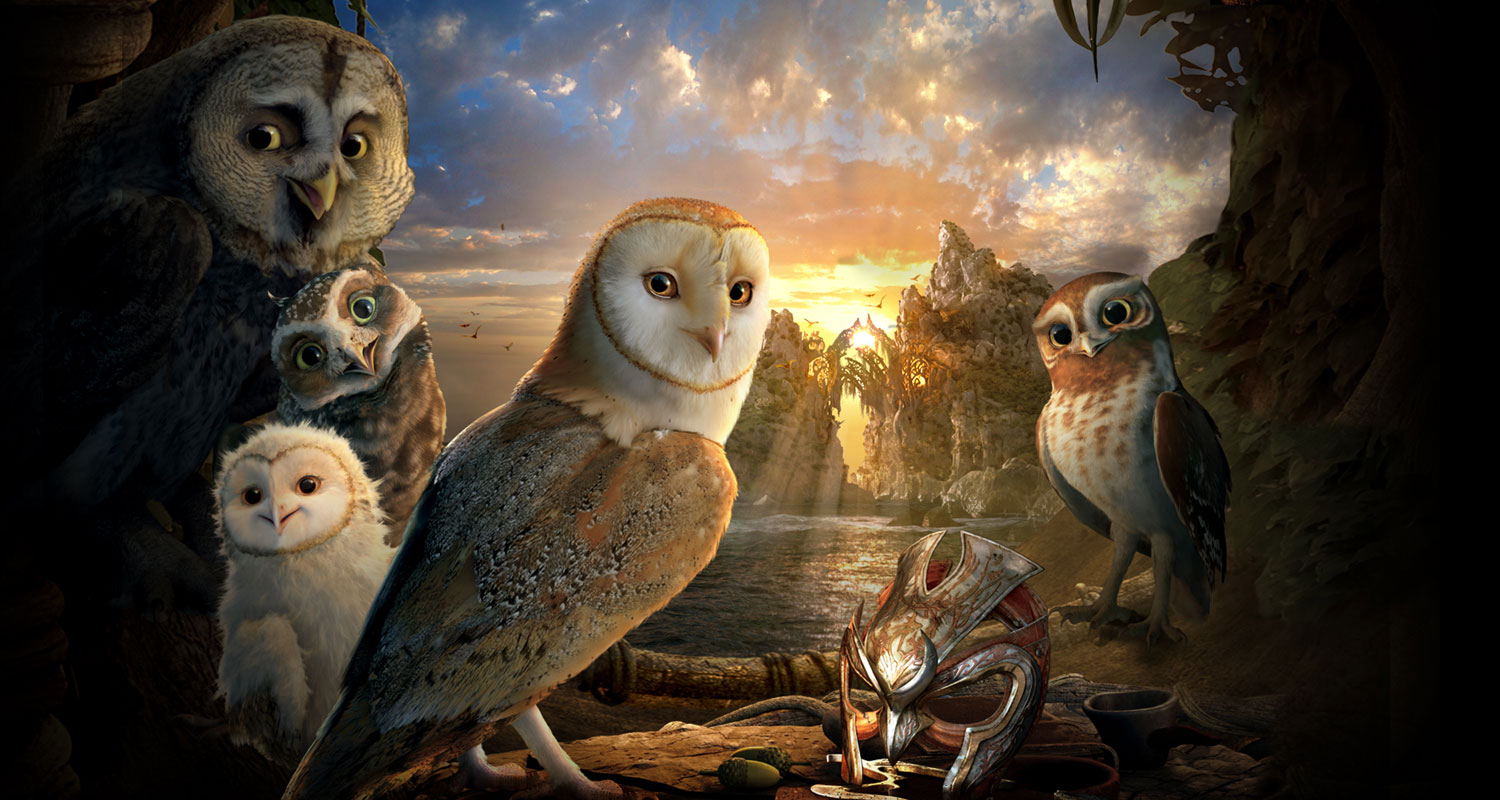 Image Source
Suppose you've always been fascinated by the different kinds of owls. No other movie than the Legend of the Guardians: The Owls of Ga'Hoole depicts different owls in a single picture. Check out the varying sizes and amazing portrayals of flight and predation of owls in this anthropomorphized animal legend.
17. Puss in Boots (2011)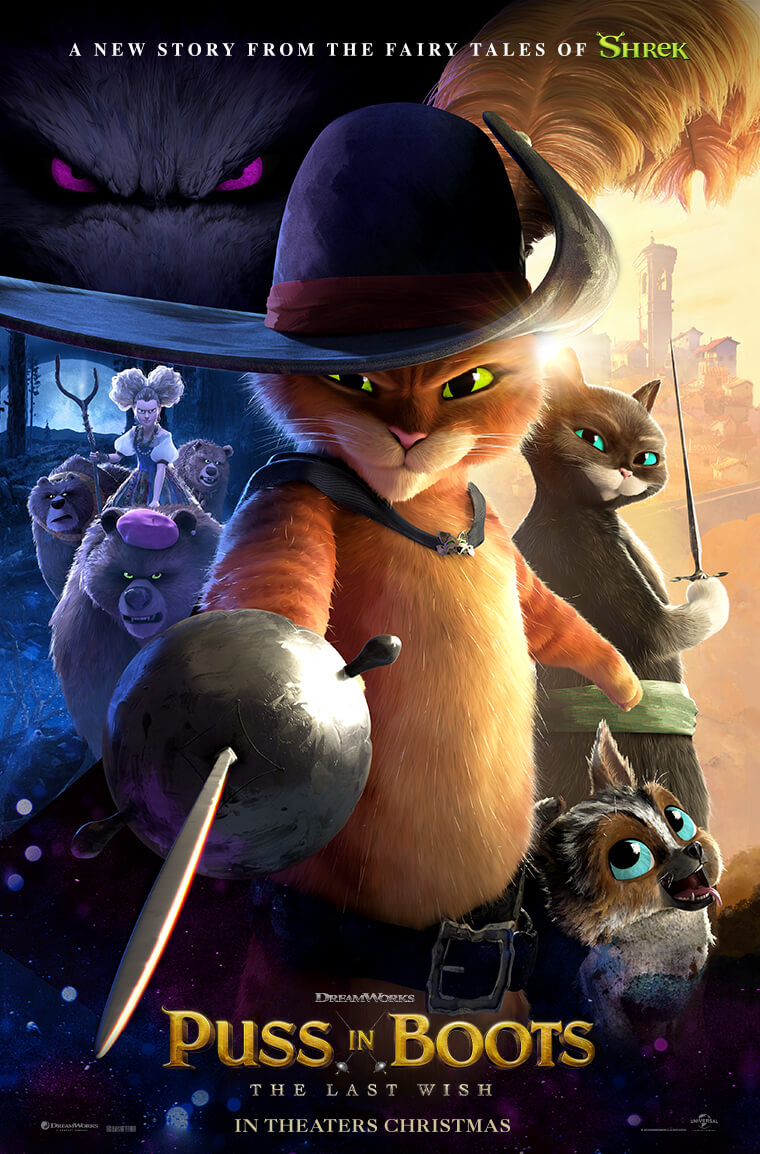 Image Source
Puss in Boots was originally a 1550s fairy tale about a cat with human characteristics. He uses his human-like wits to trick and deceive to procure wealth, power, and love for his commoner of a master.
Fast forward to recent times, 2011's Puss in Boots is a byproduct of 2004's Shrek 2, the story of an ogre combined with a myriad of old children's stories.
Both Puss and Boots and the Shrek Series are productions from DreamWorks, a world leader in award-winning animated films. If you love classic children's stories, you'll find reproductions of familiar characters, such as Humpty Dumpty and Jack and the Bean Stalk's golden-egg-laying goose.
18. Mowgli (2018)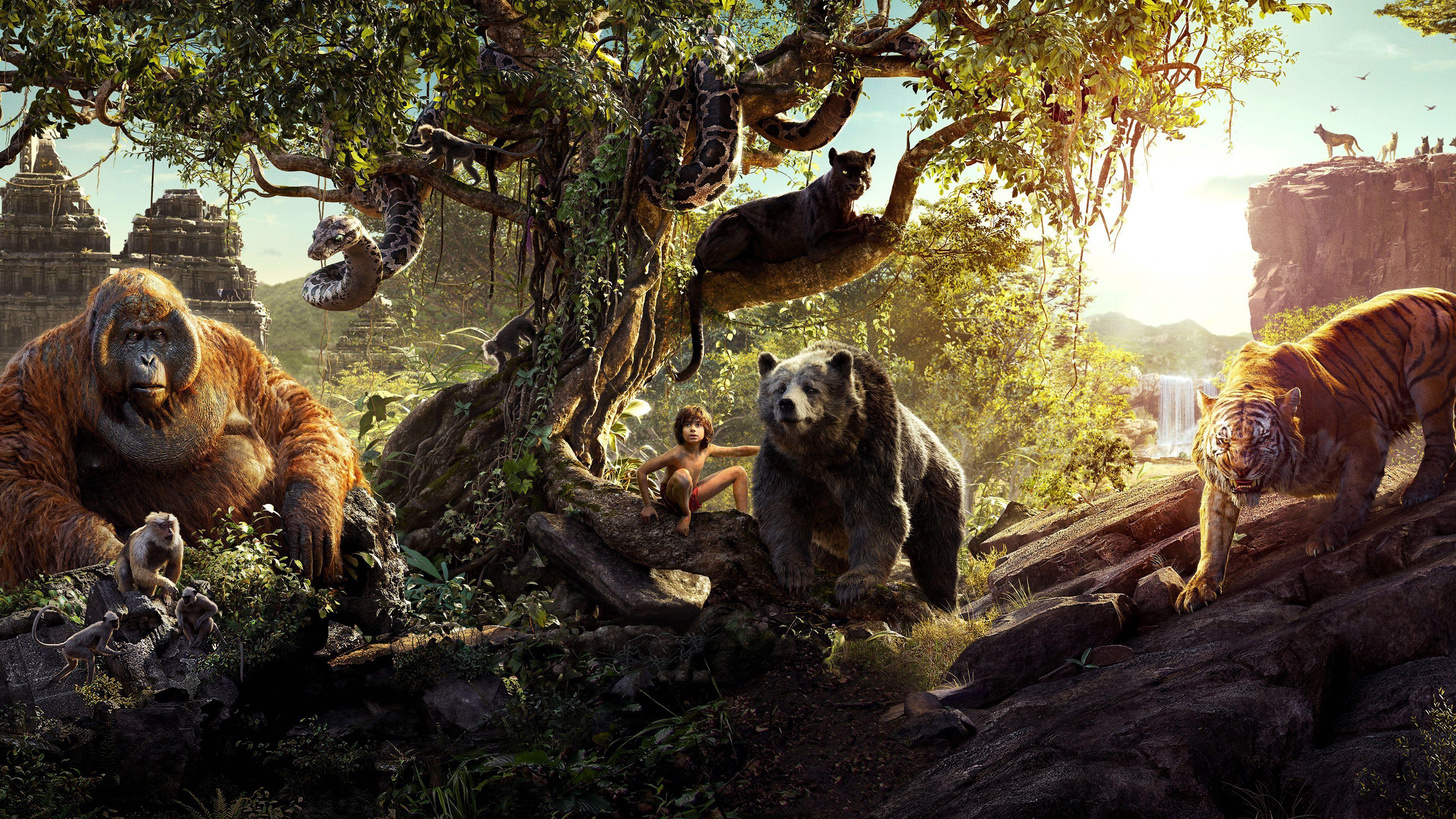 Image Source
Mowgli is the protagonist of another classic animated film, The Jungle Book. Here, a group of wolves raised Mowgli since birth. The pack is the only home he's ever known, but a formidable tiger drives him away, telling him he doesn't belong.
Mowgli sets out to understand his origins and learn life lessons as he travels the jungle for an epic adventure. He meets several animals: a panther, a bear, a python, and an ape.
Image Source
19. Dolittle (2020)
Image Source
Do you ever imagine what it would be like to be able to understand all animals? Over the years, several versions of Doctor John Dolittle have been made, starting with illustrated books about a fellow who learns to talk to animals.
The 1998 film is about a child growing up to forget his gift, only to end up as a modern-day surgeon with the gift amplified. On the other hand, the 2020 film begins with an adult doctor who speaks with all animals and has them as companions in his manor.
Image Source
20. Tom and Jerry The Movie (2021)
Tom and Jerry could be easily everyone's all-time favorite. It has become a timeless classic, and everyone alive today has probably seen an episode of the animated series that began in 1940. Tom, the cat, and Jerry, the mouse, are an iconic pair of adversaries.
Tom has had countless attempts to catch Jerry, but the destruction and mayhem that ensues are just so exciting. The plot remains in the 2021 movie centered on New York City, and hundreds of childhood memories just pop out of the brain.
Enjoy These Movies With Your Kids!
There goes the 20 best animated movies on animals for your consumption. These beautiful movies will never teach your kids to be obedient and serious but for sure, it will teach lots of moral lessons on different perspectives.
Animal movies are full of entertainment so you can never miss them when going on in television. So select a film for each weekend and enjoy with whole family.